---
Are you traveling soon with Transavia? Pay attention to this!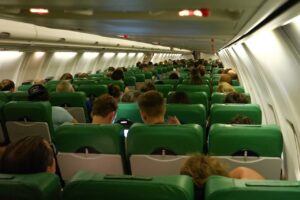 Are you traveling with Transavia to or from Spain soon? Between today (Wednesday may 3rd) and Sunday, the airline will cancel 42 flights to and from Southern Europe. It concerns 21 return flights, which depart from and to Schiphol and the airports of Rotterdam and Eindhoven.
Transavia does not want to say how many travelers are affected by this. The airline has fewer aircraft available due to problems with some aircraft. Due to the material shortage, Transavia has to cancel flights even with minor setbacks.
The shortage of aircraft is partly due to lightning and damage to two aircraft of the company. In addition, the number of leased aircraft that Transavia was counting on is disappointing.
---